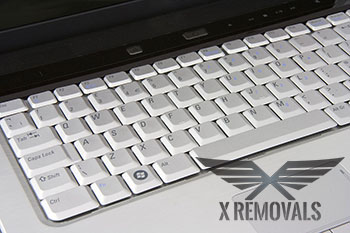 How To Correctly Prepare Electronic Devices To A Relocation
Electronics are fragile and delicate devices which must be packed with absolutely care and diligence. If you have never moved such items before, keep calm and keep reading because we will turn your attention towards several pointers which you will find to be very helpful.
Tip 1: Gather the right packing supplies
Don't make the common mistake of packing your electronics into standard cardboard boxes as they won't be properly protected from potential harms. Instead contact your local removal company and purchase specialised shielding materials such as:
Hardtop containers
Wooden crates
Packing peanuts
Bubble wrap
Cushioned pads
By using the proper packing supplies you will have the peace of mind that your electronic items are protected accordingly and that they will be brought to you in a safe and timely manner. You can also ask the man and van contractors to insure your electronics just to be on the safe side.
Tip 2: Take photos of your present setup
Some pieces of electronics have numerous cords and components which you must put back together once your relocation is over. You can ease the task that awaits you by taking photographs of your setup before you dismantle it. This way you won't have to remember what goes where and you will be able to quickly assemble everything.
Tip 3: Label all plugs, cords and connectors
Electronic devices have similar cords, connectors and plugs, so once you are done disassembling an item label its component so that you know to which object they belong. Keep in mind that in some cases you may cause involuntary damages by hooking the wrong cords, plugs and connectors to the wrong device.
Tip 4: Take the right safety precautions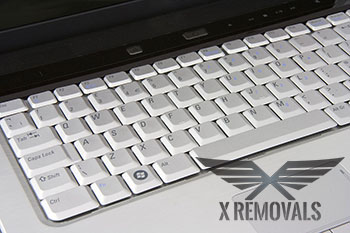 Items such as televisions, computers, laptops, printers and scanners are quite sensitive, so don't rely solely on the containers or crates to keep them safe. Instead fill the cartons with packing peanuts or cushioned pads to ensure an extra layer of protection. You can also wrap all your devices with bubble wrap. Once you have packed everything, label the containers as fragile and draw an upwards arrow, so that the movers can know how may must arrange the hauled goods into the van.
Tip 5: Don't forget about temperature
Some pieces of electronics are very sensitive to high temperatures, so if you are moving during the summer, make sure to notify the movers that you will be hauling such items, so that they can take the necessary precautions to properly cool their removal vehicles. Also you should remove the cartridges from your printers, as the ink is even more heat-intolerant. The best way to move such components it to take them with you instead of having them transported with the remainder of your belongings.
As you can see electronic devices can be quite challenging to pack but it's not an impossible job if you approach it with the right knowledge or tools. Bear in mind that you can always delegate the task to professional movers.