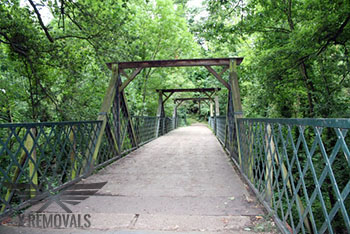 London's best hidden secrets
Well, no matter whether you have just arrived in London, or you have been living there your whole life, there is little doubt that London holds many secrets to you. The best way to unwind after a tough home removal in Hammersmith, no matter where exactly in the capital you have relocated to, would be to just go out. If you are not a fan to crowded tourist attractions, or walking aimlessly, then you might appreciate the following suggestions about little known attractions in the capital that are definitely going to catch your eye.
The Dove
According to the Guinness Book of World Records, The Dove on 19 Upper Mall, Hammersmith, W6 is actually the smallest pub in the world. Now, the bar room is definitely pretty tiny, which is probably the reason why it was called this way. But there is also one bigger backroom as well a patio. Even though The Dove is in no way as small as they say it is, the pub is definitely pretty cozy and comfortable. The staff is very friendly and the selection of ale is great. You will definitely feel at home here. Not to mention that the Dove was a favourite watering hole for the likes of Grahame Greene and Earnest Hemingway. It is a crowd that you would definitely want to mix with, right?
So, what does the Dove has to offer you:
Comfort
Good beer
Coziness
John Soane's museum
Sir John Soane was one of the most famous architects of the 18th and 19th century Britain. His work includes the Bank of Britain, as well as dozens of other iconic building across the city. On top of everything else, he was an avid collector of art and antiques. Several years before his death, he donated his house and collection to the English people, thus setting up one of the most interesting museums in London. The collection is arranged in a very intimate manner, with no particular order visible at first. Many people say that it is worthy of the British Museum. There is an ancient Egyptian coffin there, works by contemporary artists of Soane's, not to mention tops of ancient Greek and Roman statues. The best part is that admission is free, you just have to catch the right moment, because the staff does not allow for more than 75 people in the museum at once.
The green chain walk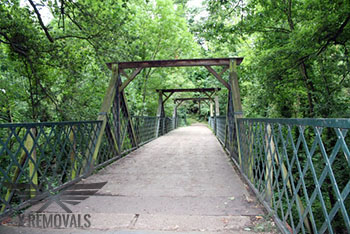 If you love walking in nature, the Green Chain in South London is one of the best places to see nature. It is a system of inter-connected open green spaces where you can walk, jog, cycle and so on and so forth. Some of the major parks and commons that are included in the green chain walk are as follows:
Lesnes Abbey
Bostall Heath and Woods
Woolwich Common
Shooters Hill
Eltham Park and Common
Eltham Palace
Avery Hill Park
Chinbrook Meadows
Elmstead Wood
Beckenham Place Park
Sundridge Park
Chislehurst Common
Crystal Palace Park