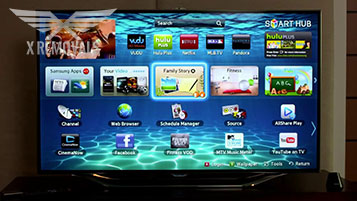 How to move your TV safely
When you choose to move house by yourself without any help of professional movers, you will have to move many electronics, including your TV.
In the past, TVs were huge and very heavy. Today, they are not that heavy but they are larger than before, which means they can be awkward to move. Therefore, it is necessary to make the right steps to prevent any breaking or getting injured. Following tips can be very helpful. Check them out.
Packing supplies
The first thing you need to do before you think about moving the TV is ensuring the packing and moving materials. You can purchase the material or rent it. What you also need to ensure is an extra pair of hands. You cannot pack or move television on your own. It is just too risky. Packing supplies you need include:
protective padding
blankets, packing tape
lifting straps
moving dolly
your friends
a lot of patience
Gather your team
This sounds obvious, but you need to have people to help you move your television. Perhaps they don't seem that heavy but their size adds up to toughness of moving it. You need to have someone to direct you while you carry it to the moving truck.
Pack it properly
In order to avoid scrapes, bumps and other damages, you need to protect your television properly. You can use blankets, moving pads, bubble wrap and moving straps. You can rent these items from a moving company or rental agency. Put the pads or blanket around the TV and secure it with a packing tape. Moving straps will help you secure blankets to the TV and provide handles for easier handling and carrying. Additionally, you can rent a moving dolly that will help you move the TV as well as other heavy household items.
Secure wrapping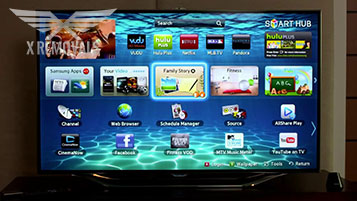 Wrapping TV is an essential task when moving it. Place the TV on the padding or a blanket and wrap it as if you are wrapping the present. You need someone to help you here, to keep the blanket as you secure it with a packing tape. Be careful because you do not want to place the tape directly on the screen by accident.
Moving and loading
The key here is to hold TV in its upright position and never lay the screen flat on the floor. It is the most sensitive part of the television. You should attach the straps accordingly and move it with your friends on the moving truck. Once in the truck, make sure the TV won't move. Put it between the items that won't shift during the move and make sure no sharp object are placed near it. The best place to put it is against the side wall or the back wall of the van.
Removal is a complex process that requires a lot of patience. You have to be organized and have extra help, if you decide to move by yourself. But, with a pair of helping hands, good packing and moving material and careful planning, you can move your television without any problems.