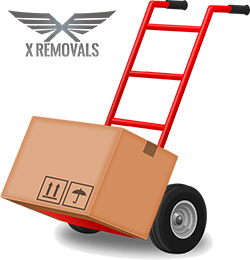 Must have tools when moving
If you are moving yourself instead of hiring professional moving service, make sure you have all the equipment you may find useful. The last thing you want is to start with loading your belongings and realise you are missing some crucial tools that are necessary for an easy and quick removal. This situation can be very frustrating and a huge waste of time. Therefore, ensure you have at least some of the following tools. Check them out.
Utility dolly
Utility dolly can be a true life saver. Since you will have to lift and move so many boxes, the chances are that your back will suffer if you do not rent a dolly. A dolly is easy to operate with and convenient for moving several boxes at once and it will ensure you do not drop any, especially the ones with breakable items like glass and crystal. Depending on the people that are helping you to move, you can also rent a furniture dolly to move heavy items and big pieces of furniture. You should, however, have somebody to give you a hand while securing the big items and moving them down the stairs. Additionally, if you have stairs, it would be great if you rent stair-roller as well. It will save you a lot of effort when rolling heavy objects down the stairs that can create resistance.
Plastic wrap
Professional movers use protective plastic wrap rolls to protect, pad and contain valuable items of various sizes. This plastic wrap is practical and easy -to-use, so it should be on your list of must-have supplies when removing. Also, it is not expensive so you will not waste your money.
Moving blankets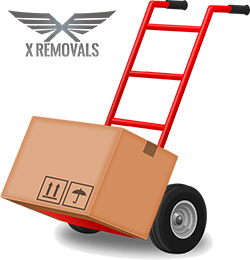 Many people think that renting moving blankets is a waste of time and money, but people who have been moving before will advise you to rent some. Why? Well, if you have some valuable pieces of furniture and other items, you want to make sure that they are protected from dust, spills and other filth. You do not want to unpack and find scratches on your antiques or other fragile items. So, definitely consider this option. Plastic wrap can be helpful to protect your belongings but probably not as effective as moving blankets when it comes avoiding scratches and spills.
Scissors and tape
You cannot start without these, but it doesn't hurt if you are reminded to include scissors and packing tape in your supplies list, because these chaotic situations sometimes make you forget simple things. These tools are handy when you need to pack boxes or repack some, secure furniture or other items together, etc., so you do not lose or damage anything during removal.
Labels
This tool can streamline your removal. You should label every bag, box, cables, and everything you consider will help you find things easily. Labelling will make the unpacking process a lot faster and more organized. When you can easily find an item you need thanks to the label, you will settle in smoothly. Enjoy your removal!