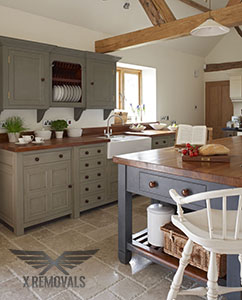 Preparing your kitchen items for removal
Moving kitchen is one of the most difficult rooms to move. It can be due to so many items that need to be moved, but also, there are many appliances that require special preparation prior removal, as well as proper handling during removal. Not to mention handling them after removal. If you hire professional moving company to move your items, such as X Removals, they will offer a professional service of preparing, packing and wrapping kitchen appliances for a safe transportation. But, if you choose DIY packing, make sure you complete it before the moving day.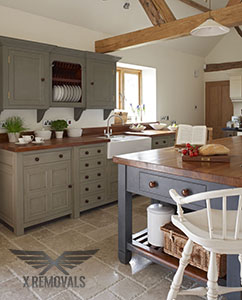 Most movers offer this service but they will charge you extra fee for it. So, if you want to save money and complete DIY preparation of appliances for removal, check out the following tips for efficient and safe preparation. If, on the other hand, you decide to move yourself, you need to find as much information and advices as possible to prepare for proper preparation, packing, loading and moving kitchen appliances and other items.
The fridge
The very first thing you need to do when it comes to preparing refrigerator for removal is to unplug it 24 hours prior the move. After that, removal all food and perishables from it and clean it very well. Also, clean the freezer as well after it defrosts. Remove all containers and all racks to ensure they do not shift during transportation. Or you can secure them to avoid shifting. Make sure you dry it well.
The stove
Unplug the stove. Then clean the stove inside and outside and make sure you remove the racks. If you have gas stove, turn off the gas before disconnecting the line. If you are not sure how to handle it, contact your gas company or the place where the stove was purchased. Ask for advice and follow instructions. Before moving it, make sure you tape the doors and other elements to prevent losing parts during transportation.
Dishwasher
Empty the dishwasher units and remove the rack and other elements. Before you tape the door closed, make sure you clean the dishwasher and dry it. Now it is safe for moving to your new address.
Washing machine
Washing machine requires special handling, so it is a good idea to seek a professional advice, and then disconnect it and prepare for removal. All hoses should be packed separately in the box. Make sure you secure the drum and cushion it properly to avoid any damages.
General tips
The plugs
Once you unplug the appliances, make sure that you tape the plug to the back so that they do not dangle.
The empty space
All that empty space in these appliances can be used for storing lightweight items like blankets, pillows, stuffed toys and similar material. It is cost-effective and smart solution for moving your items and saving on boxes. Put the items in plastic bags and place them inside the empty spaces.
Tape the doors
As mentioned before, make sure you tape all doors, cords and shut all lids before you start with moving appliances.
Search for professional help
Contact the dealer or manufacturer for more information on how to move kitchen appliances. Make sure you follow instructions.